Sell My Caravan
Looking to sell your caravan? I buy all caravan models - including European - top prices paid
"I buy caravans from the whole of Yorkshire & surrounding areas. I don't deal with agents or third parties so can offer you a top price for your caravan. Cash paid or direct credit transfer on collection."
Request a Valuation
"Sell your caravan to a buyer with over 30 years experience"
All caravan makes & models bought – including European
"I aim to offer you a top price for your caravan, with a straightforward sale & no hassle"
I'm Paul Goodall and I offer a friendly and courteous service during the process of buying your touring caravan. I don't work with agents or third parties and so I can offer you the highest possible price.
I'm a one person business located in West Yorkshire, I buy touring caravans from all of Yorkshire and surrounding areas – collection is FREE.
I usually collect your caravan within 3 days. I can pay for your caravan with Cash or Direct Credit transfer on collection.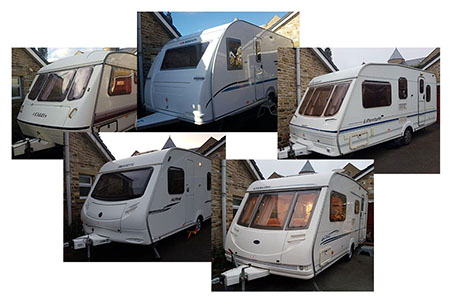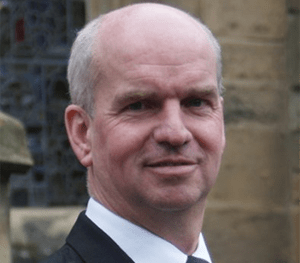 Why can I offer you a top price caravan valuation?
Agents and nationwide collection offered by a number of buyers all can add cost which may then be reflected in the price you finally obtain for your caravan, by only working within a local area to me I do not have to factor in accommodation, excessive fuel and wage costs to enable me to give you the best possible price.
Removing the risk
Why take the chance of selling privately when doing so means having to meet and deal with complete strangers? Handling payment: is a cheque ok, is a Bankers draft always reliable and is cash safe to be taken? You may still remain with product lability after your private sale as the old principle of Caveat emptor (roughly buyer checks for problems and therefore buyer beware) no longer applies.
I will remove these concerns to give you a safe smooth sale.
Quick, hassle free caravan valuation
If you complete my simple form I will then contact you promptly to discuss your caravan in more detail to enable me to value your outfit, alternatively you can ring me directly if you don't like filling in forms. Call myself – Paul – on 07722 329878 7 days a week.
"What can I say but brilliant service would recommend to anyone wishing to sell their caravan.
Spoke to Paul over the phone after emailing photo's and made an initial valuation with which I was happy, Paul came 2 days later to inspect the caravan and paid the original quote without haggling.

Very stress free and easy to deal with, again thanks Paul for a brilliant service."
Richard Jellis
"I contacted Paul at Yorkshire Caravan Buyers via his valuation form on his website. Paul got back to me by phone the following day, just to confirm the condition of the caravan and a couple of other questions. After confirming the details, he made an offer based on the information provided and agreed a collection date within a few days of the call.
Paul arrived as agreed, took a quick look at the caravan inside and out and confirmed that the price discussed previously was the price he was happy to pay.
To say the whole experience was very easy is an understatement. I cannot praise his no hassle service enough and I would definately recommend you contact Paul and alllow him to give you, what to me, was a fair price.
Paul's service took all the hassle away that usually comes with a private or part exchange sale."
Paul Triller
"I submitted an enquiry to Paul regarding my caravan and he responded within 48 hours with an acceptable price and arranged collection within 24 hours of the price being agreed. Collection was no extra, many caravan buyers charge not an inconsiderable sum to collect and this effectively reduces the actual received price. It was a pleasure to do business with Paul and the agreed price was paid immediately by electronic bank transfer following his inspection of my caravan, he had offered to pay cash if this was preferable. I would thoroughly recommend any one wishing to sell their caravan to contact Paul Goodall and avoid the hassle and expense of trying to sell privately."
Chris Staples
"When it came to parting with our caravan we couldn't have asked for a better service. From our initial phone call to watching it being towed away a couple of days later Paul provided a fast, friendly and professional service, as well as giving us the price we wanted for it. We would have no hesitation in recommending Paul Goodall to anyone wanting to buy or sell a used caravan."
Sue & Eric Butterworth
"Within 3 days of providing me with a quote over the phone, Paul came for my caravan and paid cash on collection as promised. I'd tried selling the caravan privately but after being let down by two buyers I decided to find a professional caravan buyer to take it off my hands. And to be honest Paul paid nearly as much for the caravan as what I nearly achieved on a private sale. Recommended."
Mr Tolley
"Buying from Paul, the Yorkshire Caravan Buyer was as perfect a transaction as is possible. The caravan we purchased exceeded our expectations in every way. When we arrived Paul then spent a couple of hours talking us through every single feature of the van before generously giving us the tow ball off his own vehicle as we had arrived from the Midlands with an incompatible ball to the caravan we had just purchased. Can't recommend Paul and his company enough. Thank you so much.
Thanks again Paul."
Ben Stubbs
"Paul was very professional from start to finish. My first contact with Paul and other communications I had a good vibe. The process to sell my caravan to Paul was very professional, and also easy, thank you."
David Clayden
"Absolutely first class service from start to finish. Fair price, friendly, efficient service, money in bank! Job done! Nothing more to be said other than thanks."
Chris Gibbs
Free collection from Yorkshire & surrounding areas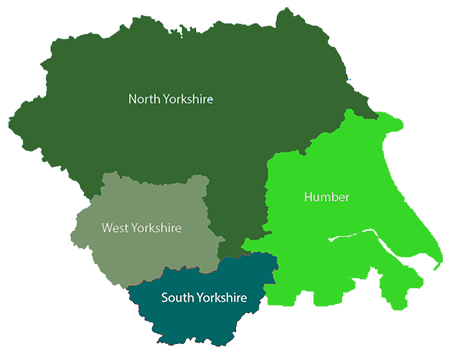 Request a FREE Valuation
Please complete the form below for a QUICK & FREE caravan valuation
(touring caravans only)